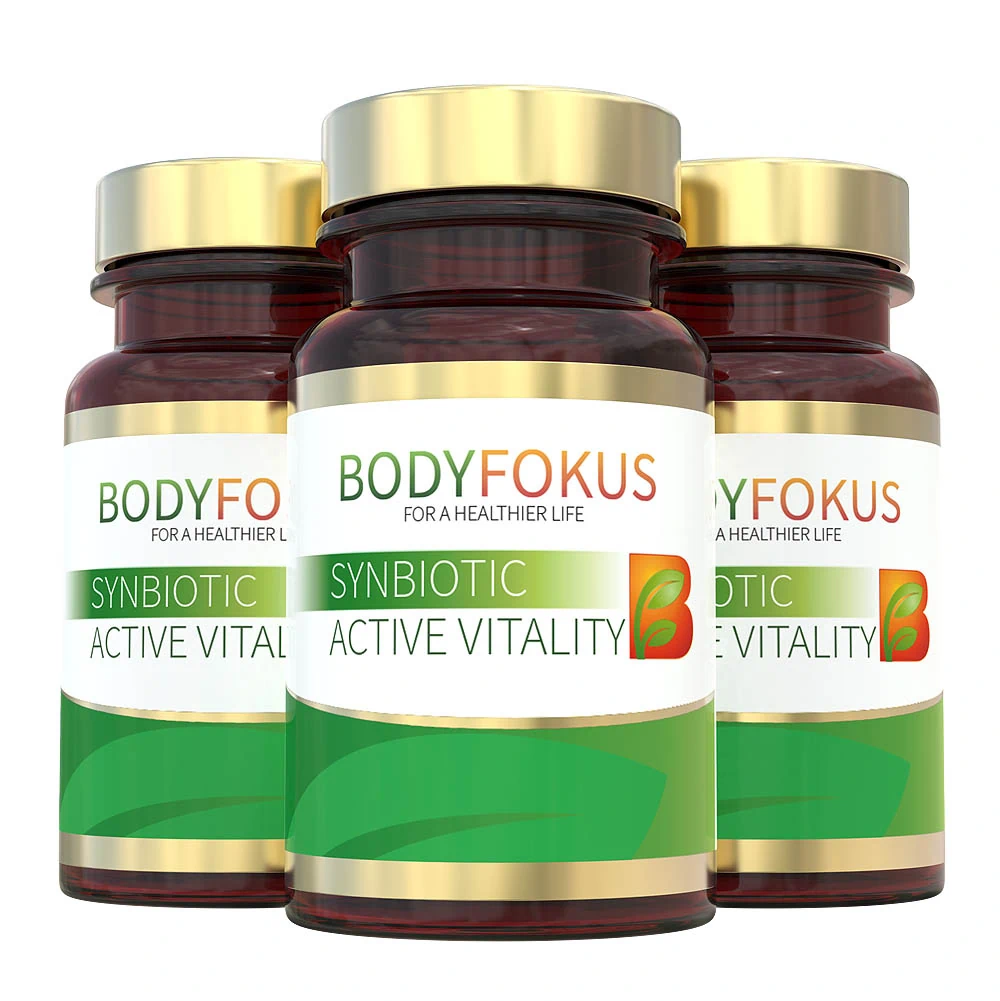 SYNBIOTIC ACTIVE VITALITY
39.90 €
33.90 €
39.90 €
You save 15%!
29.90 €
39.90 €
You save 25%!
Because of the modern lifestyle with a lot of stress and high degrees of processing for food, to name just a few factors, your gut has an increasingly thankless job. With SynBiotic Active Vitality, you have found a strong partner for your gut.» Read More

BodyFokus SynBiotic Active Vitality contains approx. 10 billion probiotic bacteria from 13 different bacterial strains. In addition, we have added the prebiotic fibres inulin an oligofructose. Prebiotics are components of food that the body cannot digest – generally fibres – that are fermented by microorganisms in the gut.

This combination of pro- and prebiotics is supplemented with the mineral calcium, which contributes to the normal functioning of digestive enzymes and to normal energy-yielding metabolism, and with pineapple fruit extract.
Ingredients and instructions
TESTIMONIALS FROM OUR CUSTOMERS