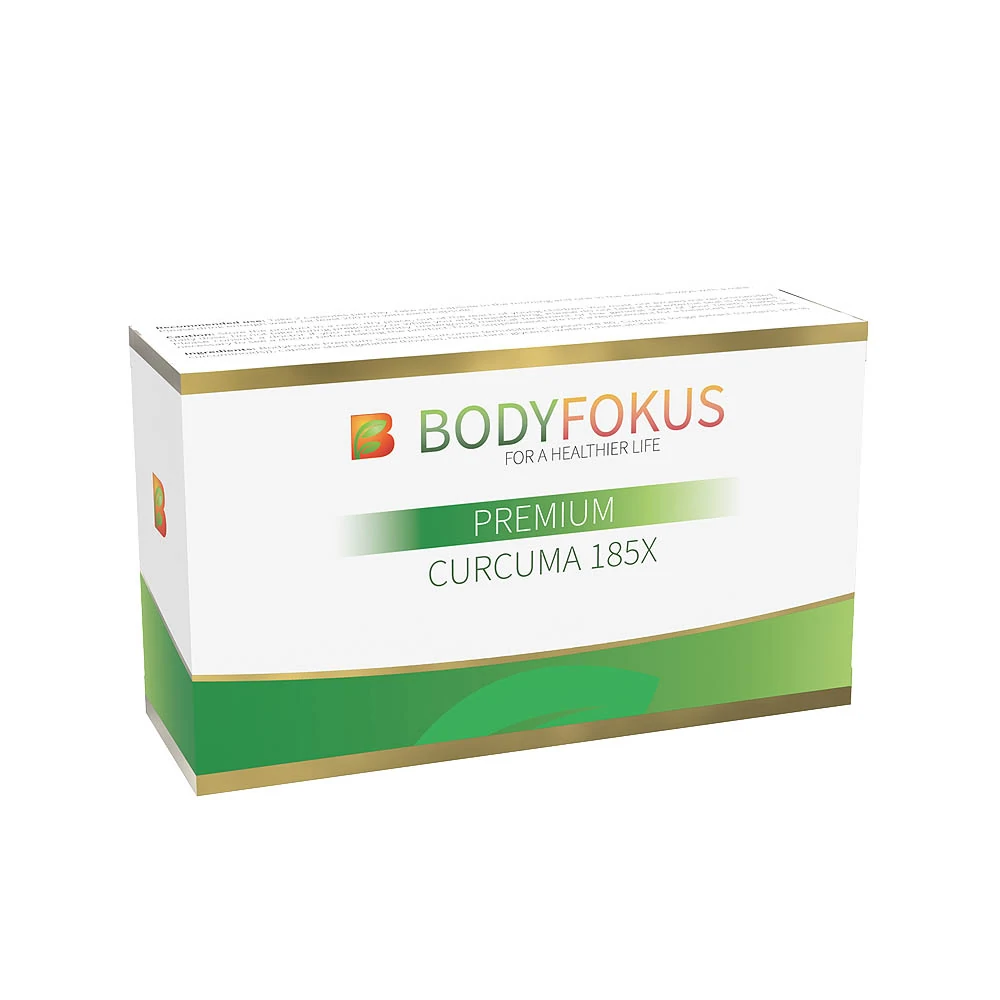 PREMIUM CURCUMA 185X
39.90 €
34.90 €
39.90 €
YOU SAVE 13%!
29.90 €
39.90 €
YOU SAVE 25%!

Turmeric, the golden spice from India, was known in Ayurvedic teachings as far back as 6,000 years ago. Turmeric and its constituent curcumin are today the subject of numerous studies into this yellow root.» Read More

The BodyFokus Premium Selection Curcumin in BodyFokus Premium Curcuma 185X demonstrably has a 185-fold higher bioavailability than conventional turmeric products containing native turmeric thanks to its innovative micelle technology.1 The turmeric extract used in it is high-quality and consists 100% of curcuminoids.

We have also supplemented the turmeric in our formulation with vitamin D, which contributes to the normal function of the immune system and the maintenance of normal muscle function, and has a role in the process of cell division. Vitamin D also contributes to normal absorption/utilisation of calcium and phosphorus.

1 Schiborr, C. et al. (2014): The oral bioavailability of curcumin from micronized powder and liquid micelles is significantly increased in healthy humans and differs between sexes. Mol Nutr Food Res, 58: 516-527.
Ingredients and instructions
TESTIMONIALS FROM OUR CUSTOMERS